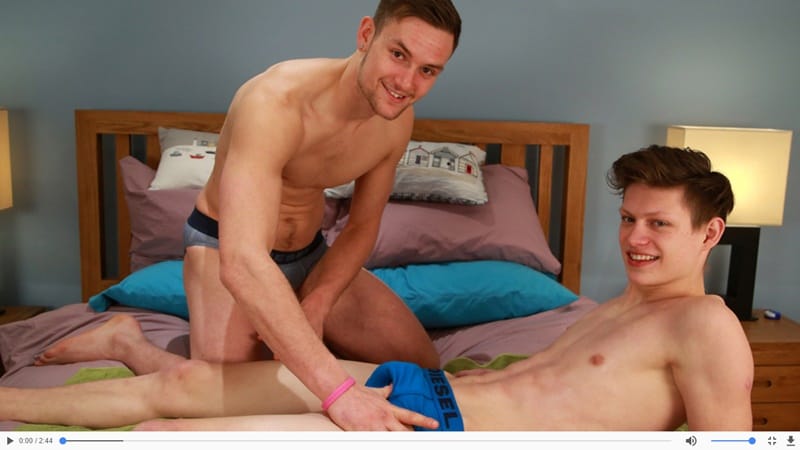 English Lads says: Ryan Ledson went quiet after his first shoot and he wasn't that keen on doing anything but a solo, but he gave into my requests to come and have a relaxing massage and who better than cheeky Joel Jenkins to show Ryan how we do massages.
Ryan lies back and confesses Joel is pretty good with his hands, though before he knows it Ryan is on his front and his hole is being shown off.
For a relative newbie himself Joel knows how to work it and does a great job and judging by how hard Ryan's cock gets I think he enjoyed it a little.
These two straight lads end up wanking off each other and before you know it Joel is lying back unloading and not wanting to be left out Ryan unloads.
But his cum shot is not ordinary one, the first squirt fires and hits the pillow behind him, quickly followed by a loads more all over his chest.
Wow Ryan, you know the meaning of doing a cum shot, this one must be right up there in the top 10 massive cum shots.