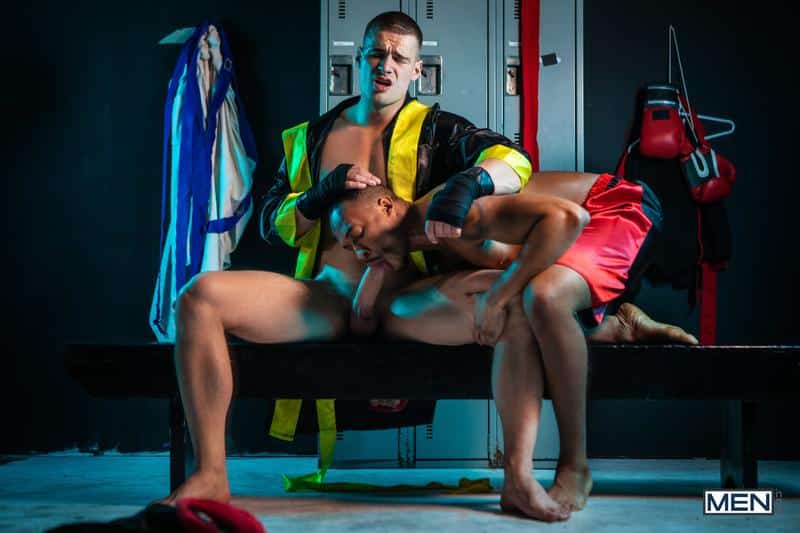 Black boxing dude Trent King's hot hole raw fucked by Malik Delgaty's massive muscle dick at Men
Men.com says: In the build-up to the big fight, boxer Malik Delgaty acts all tough but surprises everyone especially his opponent, Trent King, when he moves forward and plants a kiss directly on the lips.
He then drops his towel revealing a massive hard-on tenting his boxing shorts.
After Malik delivers a knockdown in the ring, he consoles Trent with his cock in the locker room.
Trent sucks the champ's big dick, then Malik fucks him doggy style.
The top lies back on a bench so Trent can ride him, then bends the bottom over against the lockers.
Trent takes it deep in missionary lying back on the bench, and in this match, he cums first before Malik gives him a facial.