Falcon Studios says: Logan Moore and Jack Hunter are kissing passionately in their underwear and tenderly rubbing their hands up and down their muscled-up bodies. Jack gets on the floor to show his lust for Logan by taking his thick erection into his mouth.
Jack stares Logan in the eyes as he services his hunky man and takes him as far into his mouth as he can. Jack only stops momentarily to kiss Logan again before he gets back to work with his warm, wet mouth. Jack turns Logan around to tease Logan's tight, smooth hole with his tongue.
Jack explores with excited intent, spreading Logan's cheeks wide open. Both hunks are in heaven as Jack licks and Logan enjoys the sensations. Logan wants to taste what Jack has to offer and gets on his knees in front of the stud.
He gently pulls down Jack's underwear to let his thick pole out into the world. Logan pleasures Jack with his lips, taking the massive member in and out of his open, hungry mouth. Logan takes Jack's happiness to a whole new level when he works his magic and gets Jack to spill his seed all over Logan's beard and tongue.
Logan can't get enough and continues sucking Jack, lapping up every last drop of semen as he lets out a moan and drops his own load all over the floor.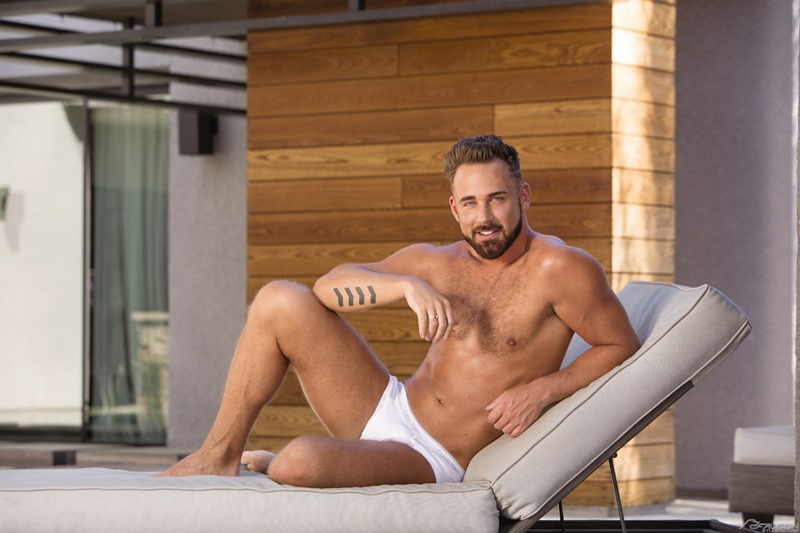 [This post contains video, click to play]