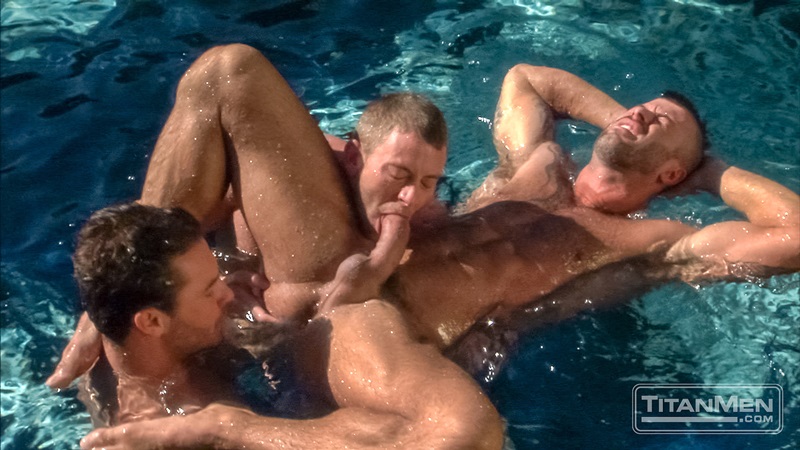 Titan Men says: Dive into the Deep End of the pool. Summer is hot, and getting even hotter with this hardcore poolside romp with some of the hottest gay porn of all time.
Jessy Ares, Adam Killian and Shay Michaels show off their underwater talents, sucking each other in the pool as the sun and blue hues dance across their muscular bodies.
Hairy Justin King, Hunter Marx, and Dario Beck suck and fuck each other to climax. JR Matthews, Dakota Rivers, and Sean Stavos horse around poolside assuming various positions in a variety of suck chains that have their three bursting boners slick with spit. Hot in 16:9 widescreen and directed by Brian Mills and Paul Wilde this is one collection of porn you can't afford to miss, so dive in headfirst.